Kevin Anderson, 61, rural Glenwood, IA, passed away August 21, 2017.

Visitation will be held Monday, August 28, 2017, from 4:00 p.m. to 7:00 p.m. at the Loess Hills Funeral Home in Glenwood, IA. Private family burial will be held.

Memorials: at the request of his family, in lieu of flowers, memorials are directed to the family.

Kevin Wayne Anderson, one of eight children of Velletta Grace (Anderson) and Ronald Eugene Coates, was born on August 24, 1955 in Boone, Iowa. He was a graduate from the Malvern Community High School with the Class of 1973 and worked in construction and as a mechanic and was pretty much a "jack of all trades".

Kevin and Kathy Rae Schoening were married on January 22, 1994 in Glenwood, Iowa.

Kevin enjoyed hunting, fishing and camping. He loved mushroom hunting and gardening. Kevin could be found tinkering on some project in his garage. He loved a good cold can of Milwaukee Best Light and playing pool or darts. Kevin was well-known for his story-telling and cracking jokes. He loved his family and his grandkids and enjoyed watching kids' movies with them. Kevin was a favorite to all the kids because he would teach them a good time. He was known as "Papa" or Uncle Wean" to everyone. Kevin was a good husband, dad, grandpa, brother, uncle, and a good friend to all who knew and loved him.

Kevin passed away on August 21, 2017 at the age of 61 years, 11 months, and 27 days. He was preceded in death by his parents, Ron and Val; his brother Ronnie Dean; and granddaughter Hadleigh.

Kevin is survived by his wife Kathy; children, Kristi, Patrick, Jake, Stacy and her husband Curtis, and Brian and his wife Samantha; 15 grandkids; one great grand; siblings, Cindy, Dianne, Deanne, Michelle, Michael, and Wendy and their families; mother-in-law Irene; extended relatives; and many friends.
Kevin had a unique sharp wit and sense of humor. Underneath he also had a big heart.
Keep them laughing up there Buddy.....

Matthew Knight
I remember Kevin as a good father that always had a smile and loving words for his baby girl at the end of a hard day. Prayers and love to his family. May you find comfort in the happy memories!
I will miss you Kevin! You taught me alot about being a trailer mechanic! Thanks for the times we had and for being a friend! We'll shoot some spud guns the next time we meet! You're a true friend!
To Kathy and family of Kevin: I was sorry to read of Kevin's death. I am stunned. I know you will have a good support group to lean on, but just know that so many people care. May you reach out to people in time of feeling the void. Ruby Simms
Kevin was a classmate for many years. He was quite a character in our childhood, but kept us all laughing. I am saddened by his passing. ~~Bonnie Pontow Corron
So sad to hear of Kevin's passing. I have fond memories of Kevin when I first moved to Malvern many years ago. He was so funny and very sweet to me. My condolences to his family. Rest in peace dear Kevin.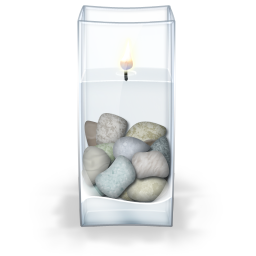 Kathy & families, Our family holds you all in our thoughts and prayers during this difficult time. He will be greatly missed by all who knew him. I will miss his jokes, his laugh and his sense of humor. The Delmar Decker Family
I remember Kevin's ability to make you laugh and smile. He helped out my mother many times and expected nothing in return. The world will be a bit sadder with Kevin in heaven but perhaps his humor was needed there more. Rest in Peace my friend. My thought and prayers to his family and extended friends.
TO THE FAMILY.SORRY TO HEAR THE PASSING OF KEVIN PRAYERS ARE WITH ALL OF YOU.KEVIN WAS A GREAT GUY.DO ANY THING FOR YOU.THE LORD CALLED KEVIN TO EARLY REST IN PEACE BUDDY TELL WE MEET AGAIN REX AND KIM ADAIR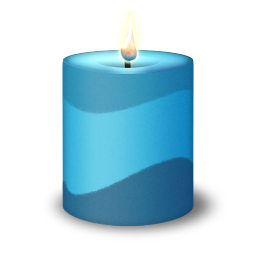 Kathy,So sorry to hear about kevin,He will be sadly missed,Thoughts and prayersto you and your Family.Rich and Teto Kephart
Kevin was a class mate of mine. I remember him as kind and having a great sense of humor. I enjoyed all of is recipes on face book. I am so sorry to hear of his passing. Debbie (Bayes) Clinton
Kevin was my student at Malvern High School. We have been Facebook friends for the past several years and I am saddened to learn of his passing. His sharp sense of humor and strong spirit always kept me on my toes. My sincere sympathy is with his family and his circle of friends.
Videos
There are no videos to display
Photos
Add a photo
Have a floral question? Call +1 888 455 4590
Healing Registry Unavailable at the Moment!
Loading...
Product Name
Description
$
0
Product Details